Stabat Mater
The Stabat Mater Dolorosa is a liturgical hymn associated with Our Lady of Sorrows. The hymn focuses on the pain and anguish Mary experienced at the death of her Son on the cross. The Latin title of this hymn refers to Mary standing faithfully at the foot of the cross in union with Christ her beloved Son.
The Sisters of Our Lady of Sorrows in union with Mary, the Sorrowful Mother chant this song when praying the rosary of the sorrowful mother or praying the Stations of the Cross.
The Stabat Mater
At the cross her station keeping
Stood the mournful Mother weeping
Close to Jesus at the last.
Through her heart, his sorrow sharing,
All his bitter anguish bearing,
Now at length the sword has passed.
Oh, how sad and sore distressed,
Was that Mother highly blessed
Of the sole begotten One!
Christ above in torment hangs,
She beneath beholds the pangs,
Of her dying glorious Son.
Is there one who would not weep,
Overwhelmed in grief so deep
Christ's dear mother to behold.
Can the human heart refrain
From partaking in her pain,
In that Mother's pain untold?
Bruised, derided, cursed defiled,
She beheld her tender child
All with bloody scourges rent.
For the sins of his own nation,
There he hung in desolation
Till his spirit forth he sent.
Touch my spirit from above,
Make my heart with yours accord.
Loving Mother, pierce me through;
In my heart each wound renew
Of my Savior crucified.
Make me feel as you have felt,
Make my heart to glow and melt
With the love of Christ my Lord
By the cross with you to stay,
There with you to weep and pray
Is all I ask of your to give.
Let me mingle tears with you
Mourning him who mourned for me.
All the days that I may live.
While my body her decays,
May my soul your goodness praise,
Safe in heaven eternally.
Christ, when you shall call me hence,
Be your Mother my defense
Be your cross my victory.
Prayer to Mary, the Sorrowful Mother
O Mother of Sorrows, by the anguish and love with which thou didst stand at the Cross of Jesus, stand by me in my last agony. To thy maternal heart I commend the last three hours of my life. Offer to the Eternal Father in union with the agony of our dearest Lord in atonement for my sins. Offer to the Eternal Father the most Precios Blood of Jesus, mingled with your tears in Calvary, that I may obtain the grace of receiving Holy Communion with the most perfect love and contrition before my death, and that I may breath forth my soul in the adorable presence of Jesus. Dearest Mother, when the moment of my death has at lengty come, present me as your child to Jesus. Ask Him to forgive me for having offended Him for I know not what I did. Beg Him to receive me into His Kingdom of glory to be united with Him forever. Amen.
Consecration to Our Lady of Sorrows
Most holy Virgin and Queen of Martyrs, Mary, would that I could be in Heaven, there to contemplate the honors rendered to thee by the Most Holy Trinity and by the whole Heavenly Court! But since I am still a pilgrim in this vale of tears, receive from me, thy unworthy servant and a poor sinner, the most sincere homage and the most perfect act of vassalage a human creature can offer thee.
In thy Immaculate Heart, pierced with so many swords of sorrow, I place today my poor soul forever; receive me as a partaker in thy Dolors, and never suffer that I should depart from that Cross on which thy only begotten Son expired for me.
With thee, O Mary, I will endure all the sufferings, contradictions, infirmities, with which it will please thy Divine Son to visit me in this life. All of them I offer to thee, in memory of the Dolors which thou didst suffer during thy life, that every thought of my mind, every beating of my heart may henceforward be an act of compassion to thy Sorrows, and of complacency for the glory thou now enjoyest in Heaven.
Since then, O Dear Mother, I now compassionate thy Dolors, and rejoice in seeing thee glorified, do thou also have compassion on me, and reconcile me to thy Son Jesus, that I may become thy true and loyal daughter; come on my last day and assist me in my last agony, even as thou were present at the Agony of thy Divine Son Jesus, that from this painful exile I may go to Heaven, there to be made partaker of thy glory. Amen.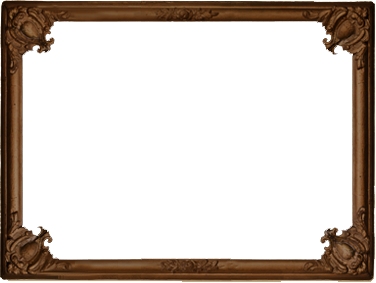 It is from Mary, as Our Lady of Sorrows, that we learn to be women of strength, standing in faith and love, particularly in times of darkness and suffering, as she did at the foot of the cross. Her maternity, her living faith in the fulfillment of the most profound mysteries of the Redemption, her contemplative silence, her humble, hidden, and constant activity in the simple life in Nazareth and in the early Church, are the basis of our nourishment and spiritual growth.
Constitutions of the Congregation