History of Love and Sacrifice
We find in our journey toward God, that the "Alleluia" does indeed dwell beyond Calvary. From Mother, we come to understand that God is surprisingly generous. Even thought she faced many struggles in her lifetime, she inspires each one of the Sisters of Our Lady of Sorrows to respond with courage and certitude that Jesus Crucified is with us.
It was Mother Elisabetta's relationship with Jesus and Mary, Our Lady of Sorrows that enabled her to live a life full of hope and faith. She remained open to Christ her Spouse and ever responsive to His Love in others. During her life she gave all out of love and glory for God.  From the foundation of our Congregation,  her spirit and virtue continue to lead us on as we continue to weaving our history to make the gift of God present to all.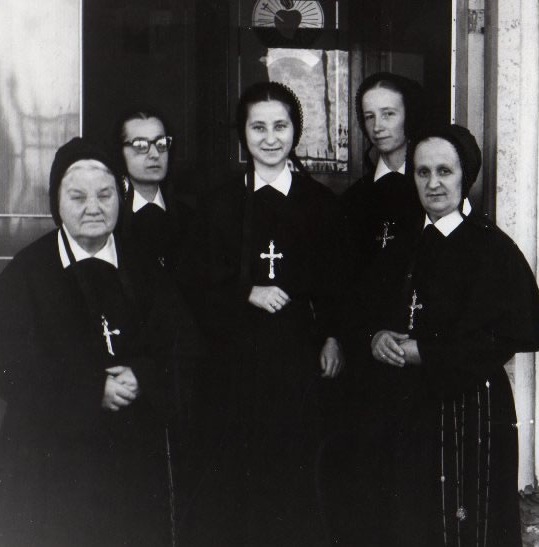 Dear sisters, as my final word I wish to echo the motto of your blessed foundress: "Ardere et Lucere". May every Sister of Our Lady of Sorrows, as well as the whole institute, burn and shine with divine love, so that they can transmit it to their brothers and sisters, especially those in greatest poverty, wherever Providence calls you to live and work. May Our Lady of Sorrows constantly watch over you and may you also be accompanied in your work by my Blessing, which I affectionately impart to all the sisters.
Blessed John Paul II